1. Install python module xlwings
pip install xlwings.
2. install xlwings excel add-in
xlwings addin install
3. Open excel and you will see xlwings like below.

4. Open VBA editor (alt + f11)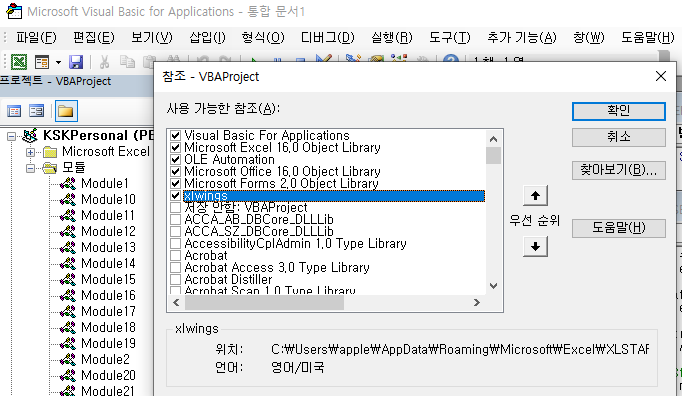 5. Global setting=> you need to tell Excel VBA which python and which source code you will be using. It seems very easy you just type in them on Excel Xlwing addin section

It works even if you use virtual env.